Dunlop Rubber Saddle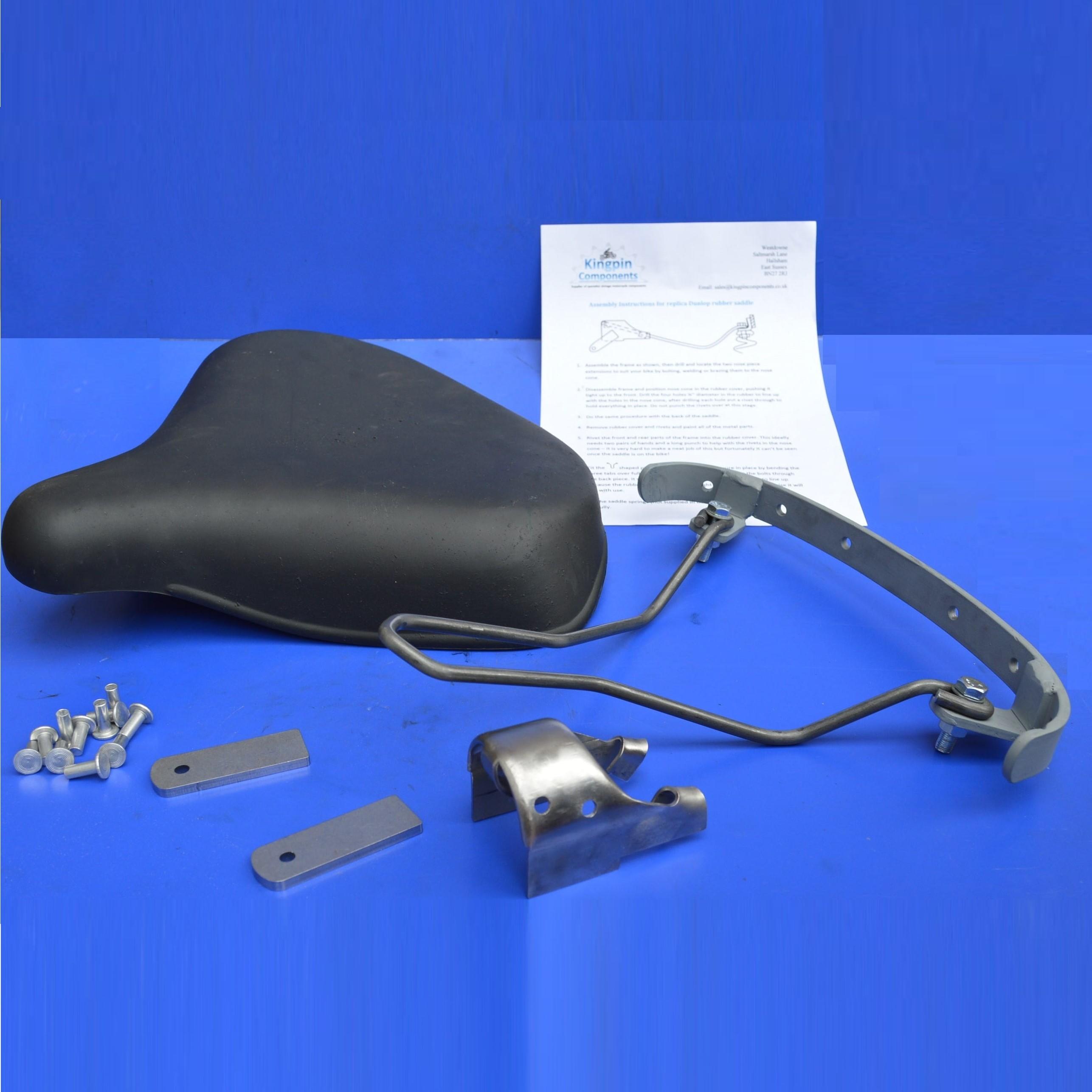 Found on many competition, road racing, scrambles and trials machines from numerous manufacturers in the 1920s, 30s, 40s and 50s, this brand new replica Dunlop saddle will add the finishing touch to your motorcycle.
These saddles are supplied as a kit so the final mounting can be customised for individual machines and rider comfort. Entirely manufactured in the UK, the kit consists of the following parts:
The rubber cover is moulded by a specialist company using our mould.

The nose cone is laser cut and then folded in house.

The nose extensions are laser cut and supplied loose to allow fitting to suit individual machines and riders

The spring steel frame is bent to shape using a CNC wire former.

The spring brackets are laser cut and CNC bent to the correct angle. The back piece is then formed and TIG welded to the brackets in house. 

Two 5/16 BSCy bolts with nuts and washers to hold frame and back piece together. The bolts are long enough to attach saddle springs (not included in this kit)

Ten aluminium rivets plus a spare to attach rubber cover to frame 
Unfortunately these are currently out of stock while we are looking for a new manufacturer for the rubber covers. If you would like to be notified when we have them back in stock please Contact Us.